Description
Members and friends of Club Sportiva!
Karl-Heinz Lachnit, our Sporting Ambassador, has put together another private track day for us at Buttonwillow Raceway Park.
Trip Itinerary:
Thursday February 4th:
Caravan to Harris Ranch for no-host dinner & accommodations
Meet at Club Sportiva - Silicon Valley at 2:00PM
Trailered vehicles depart at 2:15PM
Driven vehicles depart at 2:45PM
Drinks & early track registration ~5:30PM just outside of the lobby overlooking the pool
Dinner @ Harris Ranch will be TBD as we get closer to the date due to COVID restricitons.
Group Rate Accommodations at Harris Ranch Inn: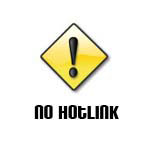 Call the hotel directly (559)935-0717 and mention Club Sportiva for the discounted rate on any room by 1/31/2021.
Check in is at 4:00pm on February 4th, 2021
Check out is at 12:00pm on February 5th, 2021 (or 630/7AM for most of us)
Incidentals are not included in the base rate given
Guests will make individual payments for inn rooms and dinner
Friday February 5th:
Depart Harris Ranch at 630AM
Prep cars 7:30AM-8AM
Registration opens 745-8AM
Driver's Meeting at 8:00AM
Lead-follow lap around track 845AM
9-5PM Track is hot!
Buttonwillow Raceway Park
24551 Lerdo Hwy, Buttonwillow, California 93206
Other Details
If you wish to attend, register now as we will limit registrations to 40 cars. We sold out last time and expect the same this time, so register soon! Members may use Points to join the track day, and non-Members may pay via credit card. If you'd like to share a car with a friend, you may do so with the 2nd driver paying half-rate. Please contact us to arrange. Note that your reservation through our website is only for you and your car at the track day. Meals, accommodations and other incidentals are the responsibility of each registrant or guest.
Club Sportiva will not provide vehicles for this track day. If you do not have a vehicle to utilize, please reach out to the Member Liaison team, so that we may connect you with one of our partners.
Further information including details on the track liability waiver, tech inspection form and will be sent directly to the registrants. Helmets required will be Snell 2015 and newer